Hello, first of all let me say I really hate what I'm about to do, since I'm someone who always prefers solving issues by his own. But events have really forced me to expose what's going on right here in the forum...as bullies should always pay for their actions when they cross the line.
I'm being literally ganged up by a bunch of cowards, and these provokers have also manipulated Gen Snake to push him banning me.
I'm Saiko, leader of the clan with the highest members amount (Mafia, 60+ people in).
I''ve recently been one of the most active hosts for TSNE games. I'm sometimes a bit arrogant to force players respect my room's rules, and I consequently accept the fact of having some haters or people who simply don't like me in general, but things should stay within the game. While, unfortunately, this isn't the situation.
I'll try to summarize a chronology of the events which brought Gen Snake to be manipulated to ban me.
1) In the past, I've had issues with a player called Killer786, aka Zunairah, aka -PakistaniKunt (aka so much more alts). I got this guy on my BL list so he can't join any of my games, since he's not of course welcome in my rooms. And me either, I'm in his BL.
2) This guy continuously try to infiltrate in my rooms under cover, and acts as a dick with complaints and stupid actions such as HSing me when we're in same team, or letting me be killed by one opponent when we are 2 vs 1ing him, so he stays watching the opponent stunning + killing me and starts shooting him just after I died.
I've found out so many characters I've had issues with which were managed by him, including "-IBN arabi" and the more recent one "Dirilisertugrúl".
3) After he pissed me off using Dirilisertugrúl getting me killed in my room, one day later I took one old account I never used to play with, which I had there just with the purpose of experimenting MGO codec voices and find the one I wanted.
Joined his room with an unknown char and slitted that guy.
One round later I got TKed by 3 of them, then got kicked as well.
4) This guy went crying to Gen Snake, and this last one violated my privacy providing to Killer786 the details of the account managed by me. Then Killer786 and his friends started the bully shit against me...
5) One day later I joined one TSNE room and got TKed from nowhere by a player called Tombomb.
I asked him to stop TKing me since I had no issues with him and had no intention to go for TK but he didn't stop and kept TKing me again on following rounds although I wasn't responding to fire.
6) The host - which is a reasonable person - decided to end the room and rehost with friends fire off. Then Tombomb dedicated the whole time ruining my game experience, providing the opponents my position on all rounds. Had his friends on opposite team, he weared "instructor" skill and followed me literally everywhere to make sure opponents could detect and kill me.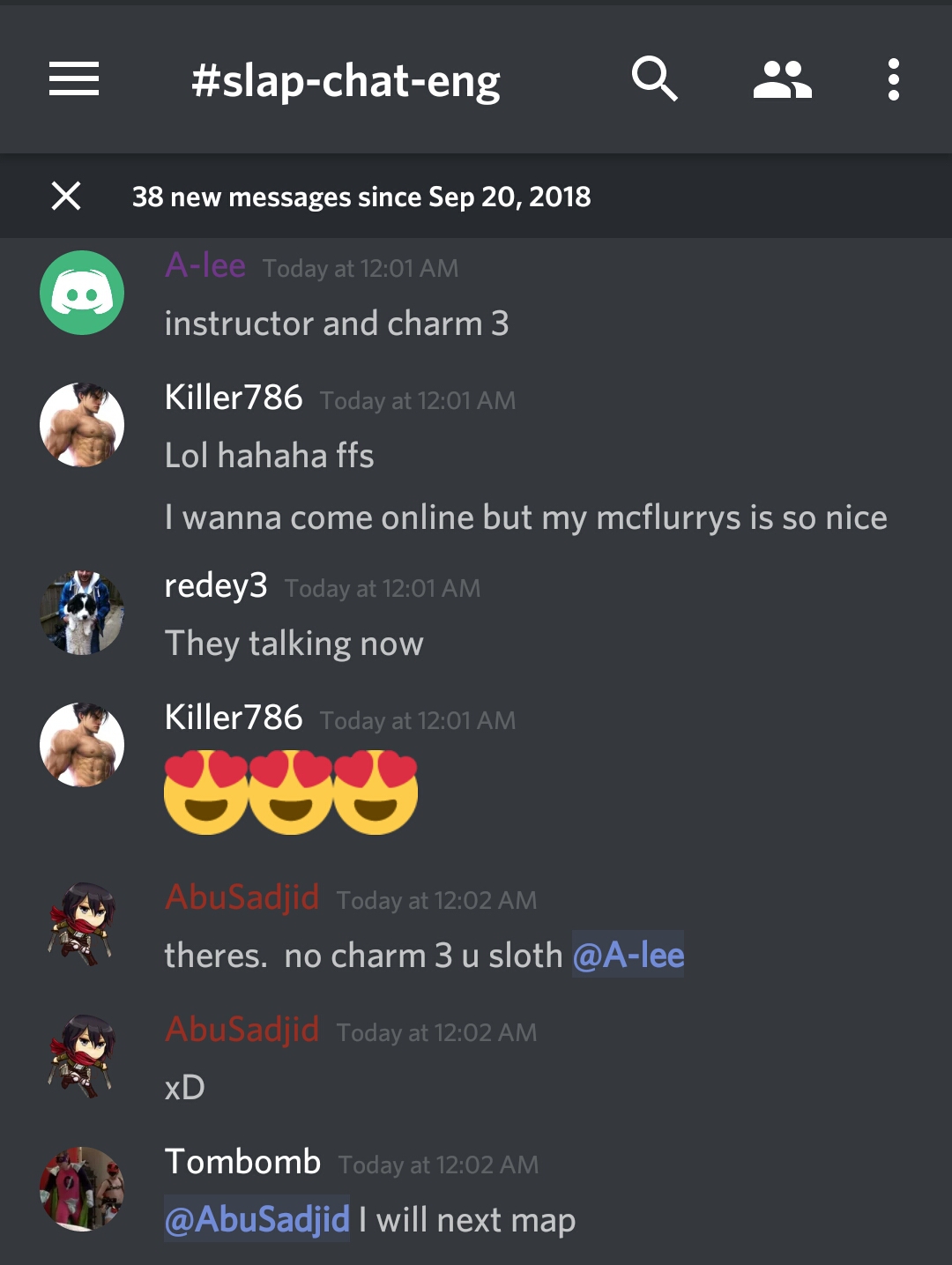 7) Shit followed up for hours, during which I've been provoked and insulted by Tombomb and few others in the game chat. At a certain point Killer786 joined (using alt -PakistaniKunt) and joined the insult club against me.
At a certain point -PakistaniKunt claimed to have fucked my mother, so I replied him to stop molesting his daughter.
8) He screenshotted my reaction - of course isolated and not showing what provoked these words of mine - and has shown to Gen Snake to get me banned. And here we go, I'm now banned.
9) Both Killer786 and Tombomb are currently spreading fake news within the MGO community claiming I've been banned for racial insults against Muslims and Allah + pedophile insults.
Many people is aware my clan is composed by half of people of Muslim religion and do not of course believe such BS, but still the shit is getting too much with such defamation based on lies and sneaky evil actions commited by such rats. This has honestly to be stopped somehow.
10) Apparently someone is showing my real life details in the discord group to bring the dirty fight on a next level. Spreading material found on my Facebook account, as you can notice someone's talking about one pic of mine wearing brazil swimsweat...which actually exists in my FB profile, and isn't public visible.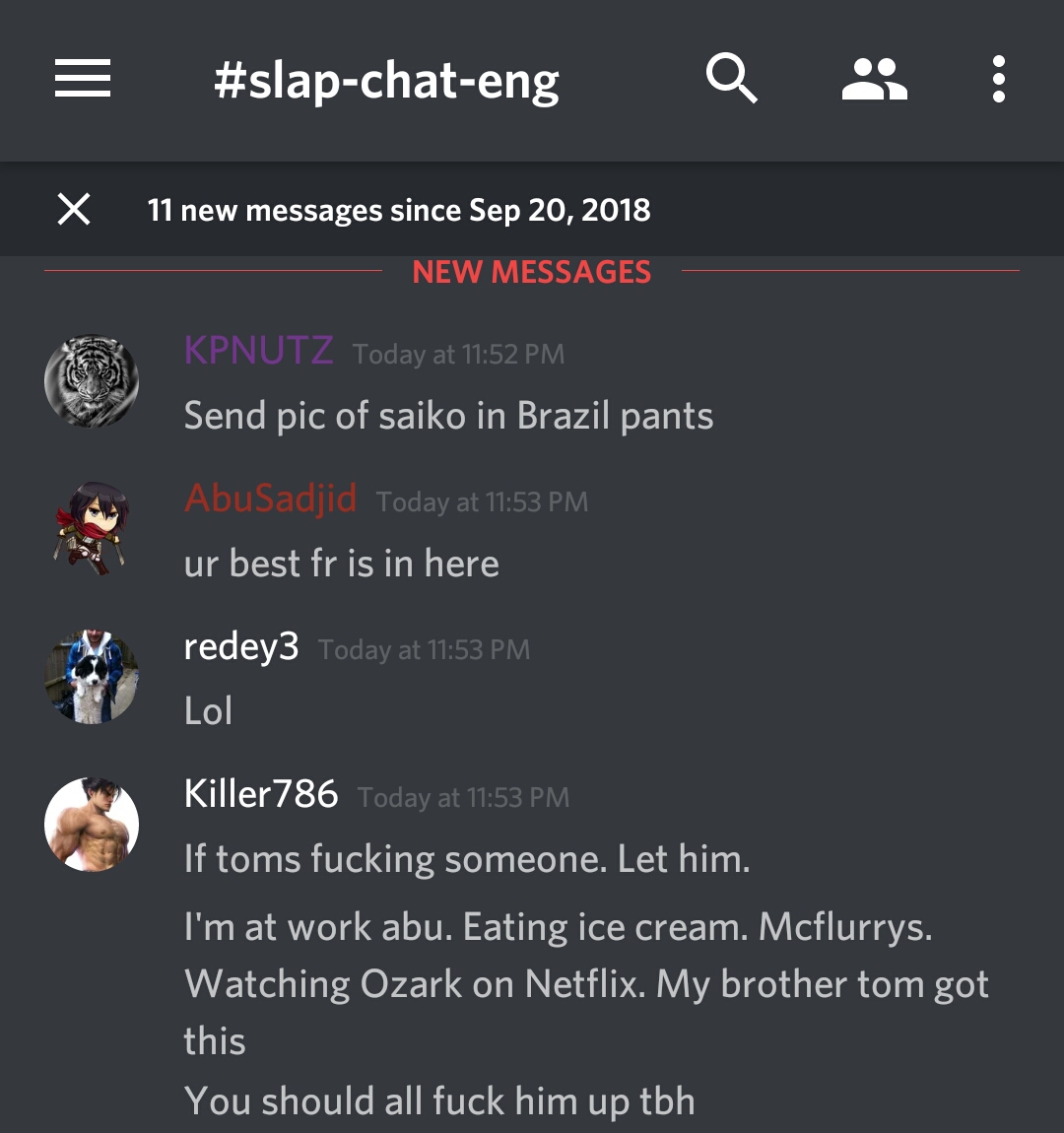 11) Tombomb declared to be going to hunt and TK all members of my clan MAFIA. (Tombomb as well has got tons of alts, as admins can verify, including "The Cunt", "Blasphemous" and many others).
Killer786 and Tombomb belong to a clan called Just for Friendz (J4F) and apparently they think to be untouchable because they have in clan one of the SaveMGO developers: Jayveer. This probably gives them the idea of impunity.
Looking at SaveMGO guidelines I can read this...
...and it looks like rules have been largely violated. Serious harassment and intentionally ruining my game by Tombomb for hours. Release personal informations by KP Nutz, regarding my personal real life photos. Personal harassment by Killer786 claiming to have fucked my mother. In addition to so many insults by all of them I had to deal with.
Considering the aggravating circumstances of the things done in group, ganging up and resulting like bullisms, what do these people actually deserve?